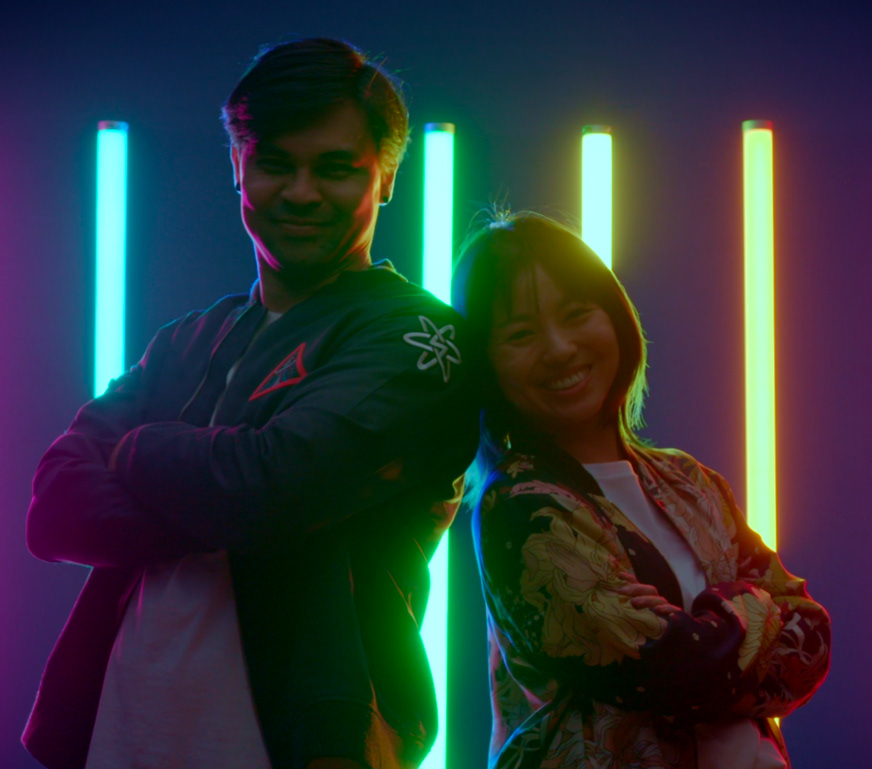 Sao Paulo, Brazil based studio Marmota vs Milky was founded by the illustrators Carlos and Fabi. They graduated in Graphic Design and decided to join their strengths in 2012. They have a versatile, yet distinct style made recognizable by Japanese graphic design influence and advanced vector techniques.
They have participated in a range of high calibre events including the Urban Nation Berlin event and have contributed to important social causes such as the Woman Interrupted app and Card Heroes, which are thank you cards delivered to doctors and nurses on the front line to fight Covid-19 written by people with Parkinson's disease.
The duo also worked for advertising projects for major brands such as Adidas, Burger King, Hyundai, Red Bull and Nike. They also signed the creation of the first generation NFTs and branding for Avastars - the first on-chain (Metadata and Art) NFTs using SVG art.
Nowadays they balance personal work in pandemic times and teaching an Adobe Illustrator course that they developed with Domestika.